www.HeartSpaceOC.com
HeartSpace Holistic Healing Faire 
Sept. 25th
   

11 am – 5 pm
Last Saturday of Every Month
Readers, Practitioners, Healers
updated for Sept. by evening of  Sept. 20th
This is an

Online

and

In-Person

Holistic Healing Faire
         We will be having our

In-Person

and

Online

Holistic Healing Faire in Partnership with

Laguna Health & Wellness Center

in Laguna Woods at
24351 Moulton Pkwy, Laguna Woods  
Prices from $25 for a 15 min private session
Two 15 min. sessions from $40 
Some Participants charge more 
Ticket sales Tues – Sat.   Faire Week
Tues – Fri  10a – 8p, Sat. 10a – 5p
Call 949.752.5272 to Book Sessions
After hours call 949.752.5272 and leave message   
Sessions scheduled every 15 min.   
   Online Practitioner will call client at session time. 
   

Drawing for Free Session at 3:30
Holistic Healing Faire Practitioners – Summary List
     


We have healers from Wash, LA, and Orange County 

♥ Denotes Online only

           

♥

♥ Denotes Online & In-person           No Hearts In Person Only

 

Akashic Records, Past Lives and Soul Reading— Christiane 30 min  $60 ♥
Angel Card Reading, Clairvoyant, Intuitive Channel—Anne G angel $30 ♥
Animal Communication/Mediumship—Aimee Clugston $30  ♥♥
Ascended Tarot Reading— Mystic Madison $35  ♥
Astral Intuitive—Clairvoyant, Tarot, Astrology – Carol Quinn, MS $30 ♥
Aura Photographs – Stacia Morton  $30
Chakra Healing & Balancing  – Sheila Rose $25/40  ♥♥
Channeled Answers from Aero, Mediumship, Psychic – Janet Whitener  $30 ♥♥
Chiropractic Energetics – Dr. Stephen Florez, D.C. $30
Chiropractic and Neuromuscular Therapy—Dr. Steve Morita, D.C. $30
Cranial Reiki, Crystal Infusions, Emotional Clearing – Janet Woods, Msc.D. $30
Healing For Pain & Inflammation – Susan Macknin, R.N. 30 min  $60 ♥♥
Health Assistance & Guidance Session—Jaya Pancholy, Ph.D 30 min   $40 ♥
Intuitive Angel Card, Akashic (30 min), Chakra, & Photo Reader – Eve SpiritSpeaks, MD   $30  ♥♥
Intuitive Psychic Consultant, Tarot, Angel, Oracle Card Reading—Frank, BA* $30 ♥♥ 
Intuitive, Spiritual Coach, Healer – Ciara Titus    $30 ♥♥
Intuitive Well Being Sessions—Marguerite Rathbone $30  ♥♥
Intuitive Tarot, Reiki Healing Sessions—Debbie Demora
Medicine Woman, Energy Healer—Stella Cruz $30
Messages from Angels, Spiritual Guidance—Carolyn Kaufman frm WA $30 ♥
Mediumship(30 min), Good Tarot, Energy Healing—Adrienne Stratton $30
Mediumship, Psychic & Akashic Reading – Shelly J. Miller $35 ♥
Myers IV Therapy Cocktail – Dr. Barbara Rush, N.D.   $99
Nutritionist and Herbalist Session—Valerie Vaughan  $30 ♥
Pranic Healing Session—Roxana * 30 min   $60
Psychic Medium & Healer—Doris Stevens $30    ♥
Restorative Chakra Attuning – Dr. Tania Massamiri 30 min   $55
Soul Portrait Reading & painting—Spanda Makt   30 min $60 ♥♥
Tarot, Mediumship, Channeling, Astrology  – Sue Jorgenson  $30 ♥
The Muscle Whisperers—Duo Dragons 30 min $60  ♥♥
Transformational Intuitive Readings—Krystal Means ♥♥
The Soul Concierge— Jake Murphy $30

* Sessions available in Spanish!
 

Masks Required Inside for the Loving Support of the Most Vulnerable in Our Community!
Call 949.752.5272 to Book Sessions
Free Group Sessions & Lectures     30 min each

email [email protected] for link to free sessions   OR
Link to Free Lectures   –

link will be liv

e on Saturday morning
11:00  Duo Dragons—Visual Meditation Tool for Healing Physical, Emotional, or Mental Discomfort 
11:30  Jaya Pancholy, Ph.D— Pain Management Using Natural Ways
12:00  Sheila Rose & John Rusciano—Transformational Healing with Star Coil Frequencies
12:30  Spanda Makt—A New Form of Energy Healing
1:00  Janet Whitener & Aero—Channeled Answers From Spirit- Bring Ur Hard Questions
1:30  Ciara Titus—3 Keys to Soul Purpose
2:00  Eve SpiritSpeaks, M.D.—Going Into 5D From a 3D World
2:30  John Bonny—La Farmiglia
3:00  Adrienne—Mediumship
3:30  Dr. Stephen Florez, D.C.—Chiropractic Energetic Healing
4:00  Durga Magnetta—Creating Your Own Spiritual Art
Special Event!
5:00 PM  La Farmiglia       Shake It Off Ceremony            $25        Upstairs
Our ceremony will inspire you to "shake off" what no longer serves you in your life. Receive what you want to create, through intention, sound bowl meditation, music, dance, and playful connectedness.
Our ceremony starts at 5pm.  Tickets are $25 for a 45 minute to hour ceremonial experience .
La Farmiglia is a creative and safe space for people to experience theatrical, transFarmational, healing experiences thru ceremonies, music, dance and connectedness while having fun. A space for people to play, to connect with themselves, with each other and with nature. We love being on this journey together with you, as we celebrate ourselves, love each other , and realize our true nature and value.
– John Bonny and Darcy Bellows
Purchase Tickets this week or at the Holistic Faire in La Farmiglia Room!   949-752-5272
_______________________________

  Vendors    Food, Homemade tamales, crystals, gemstones, handicrafts, clothing,
supplements, essential oils, and more!!    24351 Moulton Pky Laguna Woods 92637

  Link to Group Sessions       

live on Sat.



                         
Vendors
Darla – Snack Bar

Roxana Leiva – Home made tamales, drinks, crystals
Barbara Broderick – handmade crafts
Sheila Rose – Crystals, jewelry, clothing, stones
Valerie Vaughan – Nutritional supplements, herbal tinctures
Jacqueline Lennon – Funkalicious Fashion – clothing
 Nature's Eye Knob Pinecone Pendants by Chris Walkie       Upstairs in La Farmiglia
Ancient Ways / Hand-made one of kind Crystal or Stone Jewelry     Upstairs in La Farmiglia
Bios of  Holistic Healing Faire Practitioners 
Call 949.752.5272 to Book Sessions
___________________________________
ADRIENNE STRATTON | 15-Minute & 30-Minute Sessions*** | $30/15-Min & $60/30-Min
Mediumship, Angel Tarot &  Pendulum Readings and Intuitive Energy Cleanse
Mediumship Readings – (Requires 30-minutes) In a loving and compassionate way I will connect with your loved ones that have crossed over to the other side. I will help you with meaningful conversation as presented by them, and find answers that you might be looking for. All messages are delivered with the highest good and are of love.
Angel Card / Good Tarot Card Readings/ Pendulum – Intuitive readings in Relationships, Finances, Career, Health. These readings through the use of cards can provide meaningful insight, can reveal blockages, and suggestions for finding solutions. The readings are always positive and uplifting.
Intuitive Energy Cleanse – Release blockages, disconnection, depression – Review of energy field for areas that need refreshment, removal of energetic cords, or Aura cleansing.

 _____________________________
AIMEE CLUGSTON | *** 15-Minute Increments ***| $30
 Animal Communication/Mediumship
Aimee is an International Animal Communicator, Certified Reiki Master in both Usui Reiki Ryoho and Usui Tibetan Systems as well as Animal Reiki Certified.
I have been aware of my uniqueness and ability to talk to animals as well as feel the power of earth elements since the age of 5.  My first recollection was with a squirrel.  This was the magic moment which started my lifelong journey of giving animals a voice and sharing their messages.
My mission is to help people and animals discover a deeper connection between them by giving animals a voice.  I will help to uncover animal insight, reveal the requests and message while discovering the needs, wants, and desires of each individual animal.  Present or departed.
"My greatest satisfaction comes from connecting  the power of language with people and their pets"

________________________________
ANNE G ANGEL                                                                     $30
Angel Card Reading, Clairvoyant, Intuitive Channel
Anné is a Certified Angel Intuitive Psychic Reader. She is also a medium, clairvoyant, channel, teacher and crystal  healing master.
Anné provides angel messages during her intuitive psychic readings.  Anné utilizes her empathic gifts to work with the angels and speak through spirit. – she is the vessel for receiving clear guided messages to help support and validate  you on your spiritual journey. This includes all areas of your life.  including:   Love and romance, friendships ,life purpose, past lives,  forgiveness, career, money and abundance, letting go and cutting cords that no longer serve you.
She has studied with well known healers such has Doreen Virtue  and James Von Prague.
And has been reading angel cards since 2005.
She will also help prescribe or recommend the healing crystal needed  to help support your spiritual awakening and will incorporates specific healing crystals during your angel intuitive reading.
Traveling   Back for October Faire
___________________________________
Call 949.752.5272 to Book Sessions
_____________________________________________
Dr. Barbara Rush, N.D.                                               $99
Myers IV Cocktail
Dr. Barbara Rush, ND has been helping people take care of their health naturally since 2005.  Educated in Oregon at the National University of Natural Medicine, she incorporates traditional methods with ancient ways of healing steeped in wisdom. She creates individualized approaches to health concerns.
__________________________________________________
CAROL QUINN, MS                                                                             $30
A
stral Intuitive-Clairvoyant, Tarot, Astrology
I am an intuitive who uses my abilities as a clairvoyant, clairaudient, clairsentient and claircognizant reader, as well as my skills as an astrologer, tarot reader, and counselor. I bring through loving insight and direction to guide you in understanding your life in a way that will assist you in making choices that are in alignment with your soul path and your greater good. As part of your reading, I often receive channeled messages from spirit that are specific for you.
My overall approach is to work in the capacity of a supportive partner and mentor in your spiritual and personal growth process. I hold a Master's Degree in Family Counseling and have over 35-years' experience as a reader, teacher, and spiritual counselor and healer.
You can also purchase minimum 30-minutes with me to have your natal chart read.  Please provide your email when purchasing at least 12-hours before the Faire starts.  I look forward to reading for you!
________________________________
Call 949.752.5272 to Book Sessions
Carolyn Kaufman                                                                                                 $30
Messages From Angels, Spiritual Guidance
Using a mixture of Angel Cards and her intuition Carolyn will answer specific questions you might have, or she can  just relay what your Angels would like you to know at this moment.  Carolyn will also offer guidance and/or tools to assist you with what ever transitions you may be walking through.
Carolyn is an intuitive Life Coach, Spiritual Counselor, Healer, Artist, and Mother of four. She is the founder of The Labyrinth of Life, Free 2 B ME 4Ever, The Children of Today, and Rainbow Touch Healing.  She was the Youth Area Coordinator for H20 United by Love 2009, and Leaders Causing Leaders 2010.  Carolyn is the author of "Free to B ME, Under the Sea" and "The Labyrinth of Life".  Carolyn's passion is empowering people.  She holds and facilitates seminars, workshops and sessions for all ages and in all areas of life. Carolyn shares simple, dynamic tools to guide people to embrace self-care, release what no longer serves them, navigate through judgement to a place of compassion, discover their life's role, perceive the value in all of life's experiences, and actualize unlimited possibilities — all while following their hearts.
_________________________________
Christiane – Akashic Messenger

*** 30-Minute Sessions Only *** 

           $50
Akashic Records, Past Lives & Soul Readings
The Akashic Records are the records of your soul. They are a library where the energetic records of every soul are kept, including all lifetimes.
Christiane will tune into your Akashic Records so you can get answers for your Life Purpose, Soul Mate, Wealth, Spiritual Growth and more. With the help of the Akashic Records Masters she will see several of your past lives which will help you understand your personality and may be why you must face a certain challenge repeatedly.  Sometimes the awareness of the past life will help you clear the issue.
When Christiane gives a reading, she accesses Divine Light. An Akashic Record Reading is always positive and loving, leaving you with a profound sense of well-being. It will help you understand the spirituality of your life on earth. You will be transformed by an Akashic Records Reading.
Christiane is a Certified Akashic Records Practitioner.
___________________________________
Ciara Titus                                 

        $30
Intuitive, Spiritual Coach, Healer
Ciara Titus helps clients integrate spirituality fully into their lives, enhance their intuition, and embrace natural healing. She offers psychic readings, spiritual coaching, and energy healing.
Ciara spent over a decade advising and consulting in different industries for corporations such as CBS and Jenny Craig. Inspired by her own spiritual awakening, her focus is now helping others find their spiritual path, awaken their souls, and deepen their connection to the divine.
Ciara has studied under Master Channeler Maureen Allan and Psychic Medium James Van Praagh. She has earned a Spiritual Life Coach certification from the Life Purpose Institute. She earned Psychic Intuitive, Mediumship and Spiritual Healer certifications from the JVP School of Mystical Arts. She is also a Usui Reiki Master, trained at Huntington Beach Reiki.

______________________________________________
DEBBIE DEMORA| *** 15-Minute Increments *** |   $30
Intuitive Tarot, Reiki Healing Session 15-mins for Reiki)

Brightest Blessings, my name is Debbie and I am a clairvoyant intuitive tarot card reader, reiki master of the Tibetan and Usui Rhoyo modalities, certified crystal healer (fromSageGoddess.com) and Priestess.
My guides assist me in your reading to give you the information you need. I use both tarot and oracle cards to facilitate my readings.
For reiki I use sound, aromatherapy and crystals to help relax you, align your chakras, promote healing and well-being. After your reiki session, you may choose a card from one of my oracle decks to further give you guidance on your healing. I look forward to seeing you at the wellness fair.
___________________________________________________
DORIS STEPHENS                                                                                    $30
Psychic Medium and Healer

Doris Stephens is a psychic medium and healer.   Claircognizance runs on the maternal side of her family, Doris has been a student of renowned psychics and mediums, such as James Van Praagh, Tony Stockwell, Mavis Patella, Andy Bing, and Hollister Rand.
At this event Doris will use her pendulum, pendulum charts, angel or tarot cards, and/or automatic writing, to receive accurate psychic messages from her Guide, August. These brief sessions can lead to profound healing.   She can tell you how many guides and loved ones are watching over you with August's help. She may also connect with a dear departed loved one and pass along a loving or healing message. Her messages are always delivered with a smile.
____________________________________________
DUO DRAGONS (JB & REBECCA) | *** 30-Minute Sessions Only *** | $60
The Muscle Whisperers
We are the muscle whisperers and while working on our clients we help them release physical, emotional, and mental traumas. We create a safe space and give them tools to garden throughout their body in a visual meditation.
Have You Been Dealing with Chronic Pain and Not Getting Lasting Results?
We are The BEST Duo Wellness Consultants establishing a safe space where we listen to the messages from your body and muscles which helps us facilitate a plan for your healing journey. Let us teach you an alternative way to connect Your Mind, Body and Spirit to address energetic blockages throughout your body and get results.
Rebecca – Golden West College Holistic Massage Program, Reiki Master, and National Holistic Institute Advance Neuromuscular Technique Program  JB – American Institute of Massage Therapy, NLP, Hypnotherapist, Reiki Master, Access The Bars, National Holistic Institute Advance Neuromuscular Technique Program.
_________________________________________
Dr. EVE SPIRITSPEAKS

        

***  30-Minutes for Akashic  ***     

             

 $30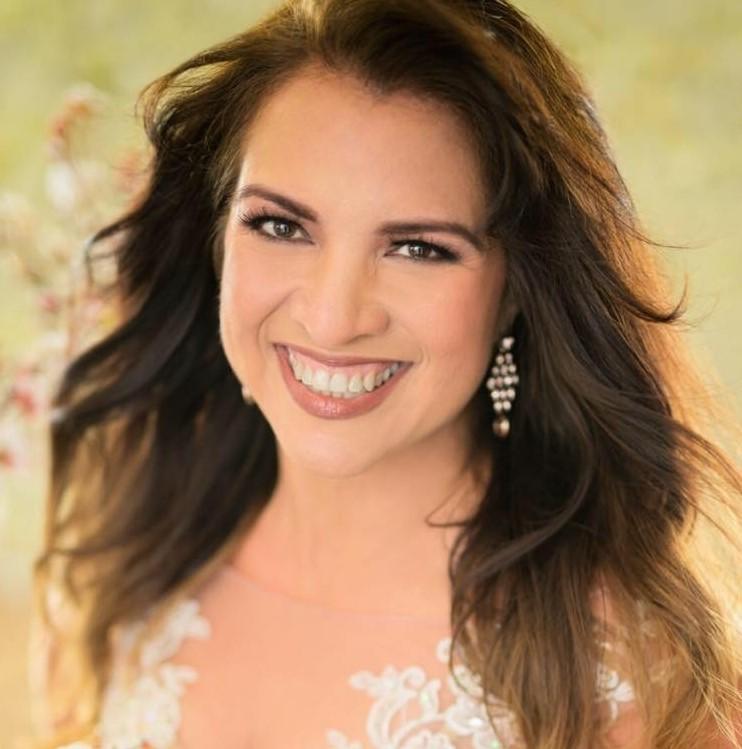 Intuitive Angel Card, Akashic, Chakra and Photo Reader
Dr. Eve is a psychiatrist who graduated from UCLA School of Medicine. A natural born empath, she since then has sensed that her lifelong intuitive skills have been a sign of her soul's calling to spiritually help and heal others like you.
Dr. Eve is certified by Doreen Virtue as an Angel card reader and a certified Akashic practitioner (who even provides in-depth soul path readings, including where your soul originated, if requested. Dr. Eve specializes in reading chakras for relationships. For individuals she clairvoyantly visualizes your chakras and finds where they are blocked: she can give these areas healing while reading your chakras and is adept at photo psychometry. Finally, Dr. Eve calls on your Holy Trinity: your subconscious, conscious, and Higher Spirit, who can speak to her regarding areas of greatest need for you and points you toward your highest good.
As an Angel card reader, Akashic practitioner, chakra balancer, photo psychometrist and Holy Trinity communicator, Dr. Eve aims to enlighten, instill hope and empower you to connect to your source of energy and love so that you can better find your way in life. She is a highly educated, compassionate and approachable healer who looks forward to helping as many of you as she can reach, to the best of her ability.
 __________________________________________
FRANK FALCON, MA                                                                                 $30
Intuitive Psychic Consultant, Tarot, Angel & Oracle Cards
Frank is an intuitive, clairsentient, teacher and consultant.   During a reading Frank uses the Tarot, oracle cards, visualization and other guided imagery tools to assist a person to a higher level of self-discovery and spiritual insight.
He is committed to helping others find guidance and healing through personal empowerment for their own highest good. Frank holds a MA in Business Administration.
_______________________________
Call 949.752.5272 to Book Sessions
JAKE MURPHY |15-Minute Increments *** | $30            
The Soul Concierge
Hello!  I am Jake Murphy "The Soul Concierge."  It is my duty to guide, mentor and understand my clients – my family. 
The focus is to foster a safe environment to activate the innermost workings of our being and find the courage to be vulnerable with one another as we explore your life blockages, identify and enhance your inherent skills as equals to achieve our goals.
I offer guidance on how to reprogram negative, self-defeating thought patterns and behaviors, and transmute your struggles into your successes.  Through this process we understand that connectedness and self-love are the highest satisfaction and fulfillment and reminds us that family is everything… and everyone is family.
If we can give ourselves permission to be flawed and forgiven, we can allow ourselves to grow and be seen. Let's build together.
_______________________________________
JANET WHITENER & AERO                                                                      $30
Channeled Messages from Aero, Mediumship, Psychic
Janet is a gifted metaphysician with 35-years of experience in sharing messages and information for those willing to ask the questions.  Detailed, precise information is offered with a depth of humor only Spirit can bring. 
For Janet a new death experience at the age of twenty changed the direction of her life forever.  Hear her story and meet those she calls her unseen, unconditionally loving friends and family.  You will be welcome, you will be touched, you will be loved!  Enjoy an opportunity to lovingly Interact with Spirit!
_________________________________________
Janet Woods, Msc.D.                                                                              $30
Cranial Reiki, Crystal Infusions, Emotional Clearing
Janet Woods Msc.d  has created a revolutionary wellness modality using Cranial Reiki, Crystal Infusion and Emotional Healing known as Bliss Emotional Clearing Therapy. This multidimensional approach supports you in releasing stress, anxiety, fear, and other undesirable emotions while producing long-lasting transformational results very quickly and easily. With over 25 years of experience dealing with vibrational energy, Janet has assisted thousands of people in releasing unhealthy and unwanted energy putting them on the road to wellness. In just minutes you will feel uplifted and blissful.
________________________________________________________
Jaya Pancholy, Ph.D.                  30 min. session                                $40
Health Assistance and Guidance Session
Jaya delivers a Pain Management Session assisting you to release pain using different holistic modalities including energy healing, nutrition, essential oils, and Ayurveda.
________________________________________________
Call 949.752.5272 to Book Sessions
KRYSTAL MEANS | *** 15-Minute Increments *** | $25 (or $40 for 30-minutes)
Transformational Intuitive Readings  
I am a transformational intuitive and empath who uses tarot and oracle readings as a foundation while attuning to your energy with emotional authenticity.
In a reading with me I will help you expand your emotional awareness.  Through this process I support you on how to identify your emotional patterns and assist you in releasing old behaviors.  By understanding your self-limiting believes you are then able to make intentional actions towards the life you wish to manifest.

_________________________________________________________
MARGUERITE RATHBONE, RN  | *** 30-Minute Sessions Only *** | $60    
Intuitive Well-Being Sessions
I am incredibly grateful and thrilled to assist many, many Loving Spirits in the healing and well-being of individuals. After six years I gave my Crystal Bed at the start of the Pandemic. However, Spirit is excited to help "every single person that comes to meet me". They want to give you what you "want "but also what you "need". Many times, it will be the same. While sitting in a chair, for a healing session, I will connect with you by the touch of your arm or hand. I will write Spiritual messages (usually one page or more). We review the messages, and you have the paper to keep. Spiritual healing is gentle and usually gradual. (i.e., It's not like a surgeon's scalpel).
I am also a retired Registered Nurse of over 40 years.
____________________________________________________
MAUREEN ALLAN                                                                                   $35
Mediumship & Personal Guidance
Maureen Allan is a gifted Spiritual Teacher and Master Channeler, whose abilities allow her to connect to the Otherside in amazing ways.  She can help you connect with loved ones passed on and deliver clear messages of their love, validating that their soul is still around you today. Maureen also has the ability to channel helpful advice on personal matters such as career, health and relationship matters. Maureen Allan is a gifted advanced channeler, whose purpose is to help those that desire enlightenment, continue to ascend… by channeling the wisdom of the Heavenly realms.
Traveling  – Be back in October
_____________________________________________________
MYSTIC MADISON | *** 15-Minute Increments *** | $35
Ascended Tarot Readings with Mystic Madison
Madison is a gifted empath who uses the tarot to understand the patterns in which many people can sometimes remain stuck. Her ability to see issues around timing and how people remain blocked, has helped many of her clients not just release the past, but also better understand where they are heading. Early on, she got her start as a professional reader living in Prague and then expanded her clientele once back in the states. She has been hired by multiple fortune 500 companies and has also worked many corporate events over the past 25 years. She also teaches classes in the Symbology of The Tarot and is a believer in all things mystical.
VIDEO: https://drive.google.com/file/d/1J4n4gd3dCo5atpV4hv5aOdrSNaD0VWe6/view?usp=sharing
______________________________________________________________
Roxana Leiva         ***  30 Min   ****         $60
                               Pranic Healing (30-Minutes – outside)
My journey started in June of 2006 when I learned how to do Prana Healing. In 2009 I continued my alternative healing studies on how to do Crystal Healings at the California Art of Healing wherein I learned that every crystal and stone has its own specific job and will change according to each client's need.
Prana Healing is a highly evolved and tested system of energy medicine developed by Grand Master Choa Kok Sui that utilizes prana to balance, harmonize and transform the body's energy processes. Prana is a Sanskrit word that means life-force. This invisible bio-energy or vital energy keeps the body alive and maintains a state of good health.
I have been practicing and implementing various methods of alternative healings all of which include, but is not limited to: Prana Healing, Massage Therapy (sports massage, Swedish massage, and deep tissue massage), and Crystal healing.
I look forward to helping you. Come see me outside!
___________________________________________________
Call 949.752.5272 to Book Sessions
SHEILA ROSE                                                                                          $25/$40
Chakra Healing and Reading       Outside
Our hands have primary chakras located in the center of the palm which transmit concentrated energy from the major chakras and meridians. With my simple chakra activation, you will experience the movement of energy as your chakras are opened to receive the divine stream of universal love.  With this activation you will also receive a detailed printout of your session to take with you.
Sheila Rose is a highly sensitive empath, psychic medium, and healer with extraordinary abilities that have transformed her clients' lives. With her unique skills to see vibrational energy patterns, Sheila is able to identify the limiting belief patterns that an individual is holding onto in their energy field which hold them back from experiencing their highest joy and passion. Being able to perceive these imprinted frequency patterns, she's able to access the root cause of these disruptive vibrations and assist her clients in removing them. Sheila is an exceptional transformational healer and guides with a loving and compassionate approach that will leave you uplifted and empowered.
 _________________________________
SHELLY J. MILLER                                                                                   $30
Mediumship & Psychic Readings, Akashic Records
Shelly J. Miller is a gifted Medium able to act as a connecting link to your Guides and Loved Ones who have passed on. Shelly brings through evidential and validating message of love which heal and bring a sense of peace. Her Psychic Readings bring clarity to any issues or questions. Personal, relationships, business and career, health, travel, your purpose and Spiritual Awakening. You may also receive past life information as she reads your Akashic Records.***
 * * * * * * * * * * * * * * * * * * * * * * * * * * * * * * * * * * * * * * * *
.
______________________________________
SPANDA MAKT | *** 30-Minute Increments *** | $60

Soul Portrait Readings – with a painting
Spanda does a one-of-a-kind Psychic Reading called Soul Portrait.Spanda beautifully "paints what he sees" and speaks on your Soul's Purpose and answers to your most important life questions.
Spanda has helped thousands of people find Romance, Success and Health.Spanda creates a watercolor painting which he interprets while answering your questions. You receive the painting and digital audio recording.
Spanda had a moment of Self-realization as a four-years-old child. Everything became dazzlingly brighter. A voice said, "always remember this moment."
During his entire childhood, he maintained a constant connection with spirit guides who advised him on many things. He was constantly relaying psychic messages to people, to the consternation of his bewildered parents.
After he grew up, he practiced meditation for three hours per day for over six years. During this period, life became more multidimensional and transpersonal. Later, people began to report miraculous healings, awakenings, and good fortune after receiving readings from him.
All of the sacred geometry and Soul Based Living principles that he currently teaches came to him in meditation and he began offering spiritual teachings, Supreme Bright Light and Cosmic Fire Satsangs. In 2022 Spanda will again travel internationally to share Soul Based Living across the world; teaching classes and leading certifications.
__________________________________________
______________________________________________
Stacia Morton                                                                      $30

Aura Photographs
Stacia Morton is a certified Reiki Master, Meditation Facilitator and Owner of Cora Aura- a mobile aura photography studio. She is based in Southern California but works with clients world-wide. Aura photography is a high-tech bio-feedback imaging camera that takes a photo of your dynamic electromagnetic field, your aura.So how does taking a picture of the aura work? The subject or "sitter" will place their palm on the energy receptor (a metal hand plate) which will read their electromagnetic field by monitoring acupressure points that correspond to energy channels or Ayurvedic meridians in the body. The receptor then converts the energy readings into frequencies that correspond with certain colors. The camera then takes a picture of your beautiful face surrounded by all the colors that were detected in the reading, as well as a snapshot of your chakras in their current state and a 22 page report giving you all kinds of fun facts about your personality and insights into who you really are.
____________________________________________________________
STELLA CRUZ | *** 15-Minute Increments *** | $30             
Medicine Woman; Energy Healer *
Stella is a Medicine Women; Energy Healer; Meditation and Mindfulness Practitioner- Facilitator-Coach; and Artist.  She is also a SIAB practitioner ("Sistema Integral de Activaciòn Bio- Bio-energètica", English translation – "Integrated Bio-energetic System Activation" for cellular level healing.
Stella considers her work to her life path. She is the founder of Medicine Pathways — Aqui y Ahora Healing Arts. It is Stella desire to share meditation and mindfulness practices for persons, utilizing the traditional, innovative practices and incorporating art and nature. Her objective is to help show people who they are by guiding them inward and to the present moment, that they may find the vast beauty of their true loving nature. 
Stella currently teaches classes at various locations within the community and is a guest facilitator and healing practitioner in a Peruvian Healing Retreat Center.  For more information see Medicnepathways.com.       *Sessions offered in Spanish
_________________________________________________________
STEPHEN FLOREZ, DC                                                                                 $30
Chiropractic Energetics (Matrix Energetics)
Matrix Energetics is a form of Chiropractic Energetics, and it deals with your subtle etheric body. Change is affected at your etheric level and flows through to the physical level. Addressing this dynamic energy matrix disharmonic energy patterns are corrected, structural concerns, organ dysfunction, and emotional distress can then quickly be dealt with. The body relieved of this disharmony structurally aligns itself.
I can address organ function, emotional distress, and numerous other issues.
The GOAL is always integrating physical-structural body; and, energetic body, for alignment and harmony.
The RESULT is a radiant expression of health flowing from the energetic level through and into the physical level. Optimal healing and health then become your natural expression!
___________________________________________________
Steve Morita, DC                                                                                $30
Chiropractic and Neuromuscular Therapy
Return to an active, pain free lifestyle with help from Dr. Steve Morita DC. With over 30 years of experience and treating thousands of clients, Dr. Steve can alleviate chronic muscle and nervous system disorders and issues. In one session he calms trigger points, circulation, nerve compression, and repetitive movement injuries.
___________________________________________________________
SUE JORGENSON                                                                                  $30
Tarot, Mediumship, Channeling, Astrology
Sue Jorgenson has had an interesting life with her guides! She was introduced to astrology in 1969, tarot in 1984, mediumship in 1999, and working with spirit guides in 2014 – and she continues to learn and work with her guides.
Sue is a hearing-impaired and she can read lips to perform your session.  
____________________________  
SUSAN MACKNIN, R.N. | *** 15-Minute Increments *** | $30         
Healing for Pain and Inflammation
I am a Registered Nurse and Energy Medicine Practitioner. My primary healing modalities include hands-on Energy Healing and Chakra Balancing, Family and Systemic Constellations, Indigo Biofeedback and Healy microcurrent Frequency Balancing, and BrainTap Technology.
When you work with me, you get the benefit of my experience and my understanding of the physical body as well as my extensive training and skills with the mind-body-connection.  I bring the understanding of the physical body together with the mental, emotional and spiritual underlying causes and symptoms so we can heal on all levels.  I look forward to guiding you on your healing journey as we take a deep dive into your pain and inflammation to release it.  

_____________________________________
Dr. TANIA MASSAMIRI                                               30 min          $55
Restorative Chakra Attuning
Enjoy the benefits of a powerful sound treatment leading to a remarkable clearing and renewing of all chakra systems.  Using specific tuning forks and unique Nature Essences , you will experience deep relaxation, clarity, centering, confidence, balance and expansion.  You will leave feeling greater peace and a flow of overall energy after the removal of energetic blocs and strengthening of all your body systems… and more…
Dr. Tania Massamiri is an educator, sound therapist, gong master, scientist, frequency medicine practitioner, artist, & Cetacean naturalist.  She has taught and worked with integrative wellness therapies for over 20 years.  She has found her niche working in drug rehabilitation centers.  Since 2004, she has also been leading sound healing retreats swimming and attuning with the dolphins and connecting to Mother Earth. Tania works with the sound frequencies of the cetaceans and incorporate them in her work.

____________________________________________________
TERI LYNN "CAN SEE"                                                                              $30
Tarot, Psychic, Astrology
TeriLynn CanSee is an Internationally known PSYCHIC, seen on Television, Keynote Speaker on metaphysical issues such as, Astrology, Tarot and your Chakra System within various groups.
TeriLynn possesses paranormal talents that are sharp and honed to provide you with the most accurate readings possible. She uses Tarot and Astrology as tools to increase her ability to focus her energy on her Clairaudience and Clairvoyance.
TeriLynn receives the impression of sounds in her mental inner ear, which helps her pass on the profound perceptions that she receives about the lives of the people she reads. Her specialty is in unraveling love dynamics so that you can make the most informed choices about your relationships as well as your life in general
Ill – Back for October Faire
___________________________
Valerie Vaughan | *** 15-Minute Increments *** |

$30 

       
Nutritionist & Herbalist Session
After years of researching and experiencing several different holistic healing modalities, Valerie is finally free of the debilitating conditions known by most as Macular Degeneration, Kidney Disease, Chronic Fatigue Syndrome, Fibromyalgia, and various other auto immune and digestive disorders. Her primary area of expertise is in Raphaology Healing which uses herbs, foods, vitamins and minerals to restore health to the body. Raphaology is an ancient healing art based on Native Medicine and principals of Light as a powerful healer.
She is a natural empath and teacher at heart, who is passionate about sharing her wisdom with those searching for alternatives to western medicine. May her story inspire you to learn how you too can access your body's innate healing abilities and take charge of your health.  Would you like to gain insights on how to start living your best life the natural way? Make an appointment to "Ask Val" today.

______________________________________________________

Additional Services from Laguna Health & Wellness Center on Faire Day
SolaJet Dry Massage $30.00
Join us for a 15 minute retreat with our Sola Jet. Whether it is at lunch, beginning your day, or ending your day.
The SolaJet DRYWAVE Massage System is a dramatic new wave in massage. The industries most powerful yet soothing jets of warm water deliver deep tissue massage, therapeutic heat and a flushing wave action that promotes circulation. Air infused water combines to provide the ultimate massage experience. With your clothes on.
No other form of massage delivers the combination of enjoyment, relaxation, therapy, convenience, or value of the patented SolaJet System…Simply the Best Massage!
____________________________________________________
Predire Paris | X8 Multi-Purpose LED PHOTON Skincare Mask $30.00
Free 24 Karat Gold with each session (125.00 Value)
Revitalize and Rejuvenate the layers of your skin with our Cell Renewing 7 Color Photon Therapy Mask. Utilizing seven Photon Light Therapy's that penetrate deep into the layers of the skin, providing a multitude of skin rejuvenation treatments for the face and neck. Using specific light wavelengths to boost collagen production, promote circulation, treat existing acne and kill bacteria, as well as accelerate skin recovery.
The perfect Non-Surgical solution to achieve a younger & healthier complexion. A Non-Invasive treatment that has the added benefit of being Painless, Gentle and Relaxing with no recovery time required. Perfect for all skin types. Using all spectrums of light instead to activate the skin's own biochemical healing processes, treating an array of skin concerns, for a brightened and more youthful radiant glow.
___________________________________________________
Bemer Therapy $30.00
BEMER is an FDA registered consumer medical device that a low level electromagnetic field throughout the body in order to safely increase blood flow, resulting in better disbursement of oxygen and nutrients throughout the body while eliminating waste. Bemer stand for bio electric magnetic energy regulation.
When our body's cells, tissues and organs are adequately nourished and metabolic waste products are removed, our bodies are more healthy and function properly. Many physical discomforts and impairments are directly related to diminished circulation. This is because healthy circulation is the cornerstone of health! Without good blood flow, you simply cannot be at your best.
Other Community Events
Enlightened Heart Spiritual Center, www.enlightenedheartOC.com…..Sunday Services at SMHAS
Spiritual Director and Agape minister Susan Shahani…..Meditation  10:30   Inspirational Message & Music a 11 am
During Coronavirus shutdown join on Zoom at  https://zoom.us/j/226971396
MEETING ID: 226 971 396
Learning Light Foundation     Holistic Fair on the 2nd Saturday of every month       www.learninglight.org      located in Anaheim