www.HeartSpaceOC.com
HeartSpace ONLINE Holistic Healing Faire 
Sept. 26th
   

11 am – 5 pm
Last Saturday of Every Month
Readers, Practitioners, Healers
During the Coronavirus Pandemic HeartSpace will bring Heart-Centered Healing and Guidance into the safety of your home!
This is an Online Holistic Healing Faire
Close, Easy Parking at your home
Prices from $25 for a 15 min private session
Two 15 min. sessions from $40 
Some Participants charge more 
Ticket sales Tues – Sat.   
Tues – Fri  10a – 8p, Sat. 10a – 2p
Call 949.752.5272 to Book Sessions
After hours call 949.752.5272 and leave message   
Sessions scheduled every 15 min.   
   Practitioner will call client at session time. 
   

Drawing for Free Session at 3:30
Holistic Healing Faire Practitioners – Summary List
We have healers from France, Santa Cruz, San Diego, LA, and Orange County

Updates will be complete by Mon. Sept 21 for this Faire
Akashic Messenger—Akashic Records and Soul Reading— Christiane 30 min  $50
Angel Card Reading – Anne G angel  $30
Astral Intuitive—Clairvoyant, Tarot, Astrology – Carol Quinn, MS $30
Astrology, Intuitive Tarot –Misty Day 30 min $60
Chakra Activation to Clear Your Abundance Blocks  – Sheila Rose     $30
Channeled Answers and Healing from Isaiah—Amaya Victoria     $30
Channeled Messages from Aero, Psychic, Medium—Janet Whitener $30
Conversational Tarot— Mystic Madison $30
Intuitive Angel Card, Akashic, Chakra, and Photo Reader – Eve SpiritSpeaks, MD  $30 30 min for Akash.
Intuitive Guidance, Mediumship—Princess Davila $30
Intuitive Life Coach, NLP Practitioner and Licensed Spiritual Counselor—Roz Esposito $30
Intuitive Psychic Consultant, Tarot, Angel, Oracle Card Reading—Frank, BA* $30 
Mediumship & Psychic Reading – Shelly J. Miller $30
Nutrition and Homeopathy—Barbara Sakota in San Diego  30 min   $60
Personal Holistic Remedies —Jaya Pancholy, Ph.D
Pranic Healing – Ariana  $30
Shamanic Healing Session – Iolani Grace  In Santa Cruz   $30
Tarot, Mediumship, Channeling, Astrology  – Sue Jorgenson  $30
Tarot, Psychic, Astrology – TeriLynn CanSee $30
Yoga for Forgiveness—Mercedes Gallagher  * 30 min $50 
Call 949.752.5272 to Book Sessions
Free Group Sessions & Lectures     30 min each      

email [email protected] for link to free sessions   OR

Free Group Sessions & Lectures     30 minutes each    

   

11:00  Jennifer Rose—Mediumship 

11:30  Princess Davila—Divining for Answers

12:00  Eve SpiritSpeaks. M.D.—Your Intuition During the                                  Pandemic

12:30  Carol Quinn, M.S.—The Power of Tarot

1:00  Janet Whitener—Wisdom from Aero—Channeled Answers to                Your Questions

  1:30  Roz Esposito—Manifesting From Your Soul Code

  2:00  Anne G angel – Angel Cards – A Powerful Intuition Builder

  2:30  Amaya Victoria – The Depth of Humankind Soul –                                      meditation    & channeling

  3:00  Sheila Rose—Transformational Healing

  3:30  Mercedes Gallagher—Restorative Yoga & Meditation

  4:00  Jaya Pancholy, Ph.D. – Just Breathe

   4:30  Shelly J. Miller – Walking Through the Fifth Dimensional                     Doorway

6:00 PM

  Saturday Night Spiritual Service hosted by Jennifer Rose


                         Choose your donation  $5, $10 or $15

Link to Free Lectures      will be live Saturday morning
 Bios of  Holistic Healing Faire Practitioners 
Call 949.752.5272 to Book Sessions
AMAYA VICTORIA                                                                           $30
Channeled Answers and Healing from Isaiah
Personal sessions channeled with Isaiah are very complex and are filled with love and honesty. These sessions are extremely sacred, based on an in-depth understanding of your heart, life and soul. Isaiah is a group of master teachers, healers, angels, other souls who have lived on earth, and those close to the Godhead, all of whom have been specifically assigned to help teach and lift those who come before them into the next stages of their growth.
Isaiah will address the deeper issues that impact your life and potential. Working with Isaiah will help you have a healthier relationship with yourself and others, stimulate the connection between your higher and internal self, and guide you to your highest purpose. A channeling session is a way to interact and learn directly from a highly evolved soul group.
"Expect the unexpected when spirit speaks…calling to the longing in your soul." – Amaya Victoria
_______________________________
ANNE G ANGEL                                                                     $30
Angel Card Reading, Clairvoyant, Intuitive Channel
Anné is a Certified Angel Intuitive Psychic Reader. She is also a medium, clairvoyant, channel, teacher and crystal  healing master.
Anné provides angel messages during her intuitive psychic readings.  Anné utilizes her empathic gifts to work with the angels and speak through spirit. – she is the vessel for receiving clear guided messages to help support and validate  you on your spiritual journey. This includes all areas of your life.  including:   Love and romance, friendships ,life purpose, past lives,  forgiveness, career, money and abundance, letting go and cutting cords that no longer serve you.
She has studied with well known healers such has Doreen Virtue  and James Von Prague.
And has been reading angel cards since 2005.
She will also help prescribe or recommend the healing crystal needed  to help support your spiritual awakening and will incorporates specific healing crystals during your angel intuitive reading.
___________________________________
Call 949.752.5272 to Book Sessions 
ARIANA                                                                                              $30
Ariana is a Pranic Healer and Psychic who uses her intuitive abilities to provide an in depth energy healing. Pranic Healing is a no- touch energy healing that uses life-force energy to cleanse, energize, and balance your body's energy. Ariana offers Pranic Healing to improve emotional, psychological, and physical ailments from minor to severe cases. Ariana can perform Pranic Healing for adults, kids, and animals from all over the world. You can receive healing from the comfort of your own home or in person. Energy is not confined to physical location, therefore, Pranic Healing is just as effective if performed remotely or in person. Ariana wants to help you heal obstacles that are holding you back from living to the fullest, empower you with simple methods to release limiting beliefs, and watch you thrive!"
______________________________________
BARBARA SAKOTA                 ***  30-Minute Sessions Only   ***           $60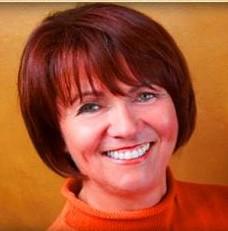 Nutrition and Homeopathy
As an alternative practitioner Barbara Sakota has created her own private practice emphasizing in Homeopathy and Nutrition by using the modality of Reflexology. Barbara utilizes specific points of a person's hands and feet which paint her a picture of their organs, glands, and other parts of their body.
She received her Master's Degree in Homeopathy from the British Institute of Homeopathy. Homeopathy is a medical philosophy based on the idea that the body has the ability to heal itself via remedies. She has a Nutrition degree from IFHI, the Institute for Human Individuality, created by Peter D'Adamo. Doctor D'Adamo believes everyone reacts differently to food and supplements according to their genetic DNA and blood type. By blending all of these strategies (Homeopathy, Nutrition, and Reflexology) coupled with her Business Marketing degree from San Diego State University, she creates a dynamic Alternative Practice! After gaining valuable experience at a Homeopathic Clinic in Johannesburg South Africa, she returned to Del Mar, California, to open her own private practice. 
____________________________
CAROL QUINN                                                                             $30
A
stral Intuitive-Clairvoyant, Tarot, Astrology
I am an intuitive who uses my abilities as a clairvoyant, clairaudient, clairsentient and claircognizant reader, as well as my skills as an astrologer, tarot reader, and counselor. I bring through loving insight and direction to guide you in understanding your life in a way that will assist you in making choices that are in alignment with your soul path and your greater good. As part of your reading, I often receive channeled messages from spirit that are specific for you.
My overall approach is to work in the capacity of a supportive partner and mentor in your spiritual and personal growth process. I hold a Master's Degree in Family Counseling and have over 35-years' experience as a reader, teacher, and spiritual counselor and healer.
You can also purchase minimum 30-minutes with me to have your natal chart read.  Please provide your email when purchasing at least 12-hours before the Faire starts.  I look forward to reading for you!
________________________________
Call 949.752.5272 to Book Sessions
CHRISTIANE – Akashic Messenger    *** 30-Minute Sessions Only ***            $50
 Akashic Records & Soul Readings

The Akashic Records are the records of your soul. They are a library where the energetic records of every soul are kept, including all lifetimes.
Christiane will tune into your Akashic Records so you can get answers for your Life Purpose, Soul Mate, Wealth, Spiritual Growth and more. With the help of the Akashic Records Masters she will see several of your past lives which will help you understand your personality and may be why you must face a certain challenge repeatedly.  Sometimes the awareness of the past life will help you clear the issue.
When Christiane gives a reading, she accesses Divine Light. An Akashic Record Reading is always positive and loving, leaving you with a profound sense of well-being. It will help you understand the spirituality of your life on earth. You will be transformed by an Akashic Records Reading.
Christiane is a Certified Akashic Records Practitioner.
___________________________________
Dr. EVE SPIRITSPEAKS         ***  30-Minutes for Akashic  ***                     $30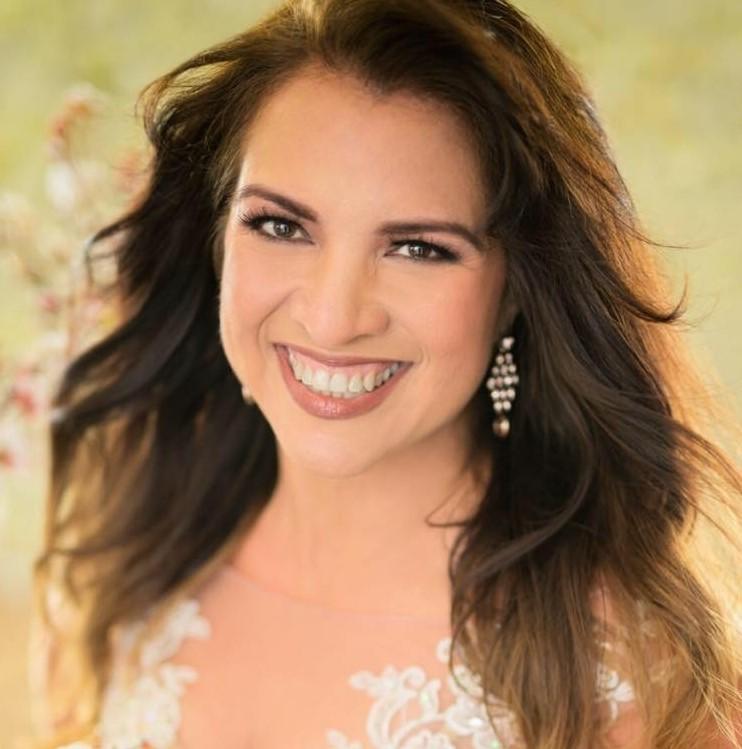 Intuitive Angel Card, Akashic, Chakra and Photo Reader

Dr. Eve is a psychiatrist who graduated from UCLA School of Medicine. A natural born empath, she since then has sensed that her lifelong intuitive skills have been a sign of her soul's calling to spiritually help and heal others like you.
Dr. Eve is certified by Doreen Virtue as an Angel card reader and a certified Akashic practitioner (who even provides in-depth soul path readings, including where your soul originated, if requested. Dr. Eve specializes in reading chakras for relationships. For individuals she clairvoyantly visualizes your chakras and finds where they are blocked: she can give these areas healing while reading your chakras and is adept at photo psychometry. Finally, Dr. Eve calls on your Holy Trinity: your subconscious, conscious, and Higher Spirit, who can speak to her regarding areas of greatest need for you and points you toward your highest good.
As an Angel card reader, Akashic practitioner, chakra balancer, photo psychometrist and Holy Trinity communicator, Dr. Eve aims to enlighten, instill hope and empower you to connect to your source of energy and love so that you can better find your way in life. She is a highly educated, compassionate and approachable healer who looks forward to helping as many of you as she can reach, to the best of her ability.
 __________________________________________
FRANK FALCON                                                                                   $30
Intuitive Psychic Consultant, Tarot, Angel & Oracle Cards

Frank is an intuitive, clairsentient, teacher and consultant.   During a reading Frank uses the Tarot, oracle cards, visualization and other guided imagery tools to assist a person to a higher level of self-discovery and spiritual insight.
He is committed to helping others find guidance and healing through personal empowerment for their own highest good. Frank holds a BS in Business Administration.
_______________________________
Call 949.752.5272 to Book Sessions
IOLANI GRACE   "The Heart Alchemist"                                                 $30
Shamanic Healing Session

Experience the magic of Shamanic wisdom, principles and practices for today's world with 'Iolani Grace. Dive into the beauty of your heart, body and nature. Expand your mind, feel your connectedness, hear the unheard, see the unseen, touch the untouched.
As you journey in these powerful shamanic practices you will discover pathways to break free from the confines of daily life, dance into new sacred spaces and build your mana (life force). This session will inspire you to live in greater harmony and respect with yourself and all life. 'Ohana, family, is the number one Pacific Island cultural principle. Aloha, compassionate love, is the greatest power.
For over 35 years, 'Iolani Grace, the Heart Alchemist, has celebrated the human heart, body, mind, soul and spirit as an International Healer, Interfaith Minister, Dancer, Teacher and Inspired Group Facilitator. 'Iolani's gifts are in creating and facilitating magical spaces to transform, remember who you are and manifest the desires of your heart. She dedicates her life to the love, empowerment, unity and freedom of our global tribe. 'Iolani Grace is respected, sanctified and encouraged in her offerings by Indigenous Australian, Hawaiian and Native American Elders.
________________________________________________
JANET WHITENER & AERO                                                                      $30
Channeled Messages from Aero

Janet is a gifted metaphysician with 35-years of experience in sharing messages and information for those willing to ask the questions.  Detailed, precise information is offered with a depth of humor only Spirit can bring. 
For Janet a new death experience at the age of twenty changed the direction of her life forever.  Hear her story and meet those she calls her unseen, unconditionally loving friends and family.  You will be welcome, you will be touched, you will be loved!  Enjoy an opportunity to lovingly Interact with Spirit!
_____________________________________
Juan Romero, M.S.               In France                            $25 
Clairsentient and Clairvoyant Session
"My name is Juan Romero and I am a clairsentient & a clairvoyant. I have the ability to bring insight from the near future as well as empathic capabilities. I first came to realize these abilities as a child by receiving messages from my spirit guides as well as foreseeing future events for my family and those around me. Being raised Catholic, I was unfortunately forced to suppress these abilities as they were seen as being unholy. However, around the age of 23 I decided to confront my fears and thus learn more about my abilities in depth. I was taught by a mentor who showed  me how to develop these gifts and use them for the greater good. Hence, I can proudly say that I have been using my gifts to help other for almost 6 years now. Additionally, I have also obtained a Master's degree in Psychology from Swansea University and am currently residing in France. I look forward to working together with you in an effort to have my abilities answer your questions as effectively as possible. Thank you for your time."
________________________
Marcie Howard                      30 min.            $50
Remote Sound Healing Sessions!
Marcie is a Vibrational Energy Healer.  

Reiki has a vibration; Sound has a vibration – both resonate in the body creating energies that can heal and release us from toxic thoughts and behaviors, unplug us from the experience of pain, anxiety, fear & stress – and help us to have whole and vibrant lives.  The Reiki Symbols allow the Practitioner to not only move energy gently from one level to another within the Chakra system, it allows us to send these energies "long-distance" and to use that vibration to break-through stuck energies in the body – both physical and emotional.  Marcie is offering her vibrational work by sending these energies over the phone or via Zoom using guided meditation, visualization, Reiki & sound.
___________________________
MAUREEN ALLAN                                                                                   $30
Mediumship & Personal Guidance
Maureen Allan is a gifted Spiritual Teacher and Master Channeler, whose abilities allow her to connect to the Otherside in amazing ways.  She can help you connect with loved ones passed on and deliver clear messages of their love, validating that their soul is still around you today. Maureen also has the ability to channel helpful advice on personal matters such as career, health and relationship matters. Maureen Allan is a gifted advanced channeler, whose purpose is to help those that desire enlightenment, continue to ascend… by channeling the wisdom of the Heavenly realms.
________________________________
MERCEDES GALLAGHER                            $30 
Yoga as The Path to Forgiveness
In this session with me you will access the transformative power of forgiveness.  Through a series of yoga techniques, breath work, and healing mantra, we will tune in for optimum balance and equanimity. Through this practice we will achieve emotional and personal empowerment. 
Mercedes is a Certified Yoga Instructor & Intuitive Guide with a gift for bringing people together in celebration through yoga practices, aura attunements, reiki healings, forgiveness ceremonies, and rituals for transforming Grief into Secondary Art.
Mercedes is fluent in both English and Spanish.
_______________________________
Call 949.752.5272 to Book Sessions
MISTY DAY, C.A.P.                    ***  30-Minute Sessions Only   ***                      $60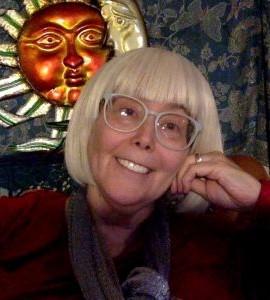 Astrology, Intuitive, and Medium

Do you have pressing questions you would like to have honest answers for?  Look for Misty Day, astrologer, spiritual channel, tarot and oracle card reader, and rune reader.  She will look into your past, present and future to see what you may be overlooking.  She reads for individuals, couples, business partners, groups, children and pets.  She will give you a detailed and accurate picture of what is going on around you and inside you, where your path is leading, and how your relationships are progressing.
_________________________                           
MYSTIC MADISON                                                                                $30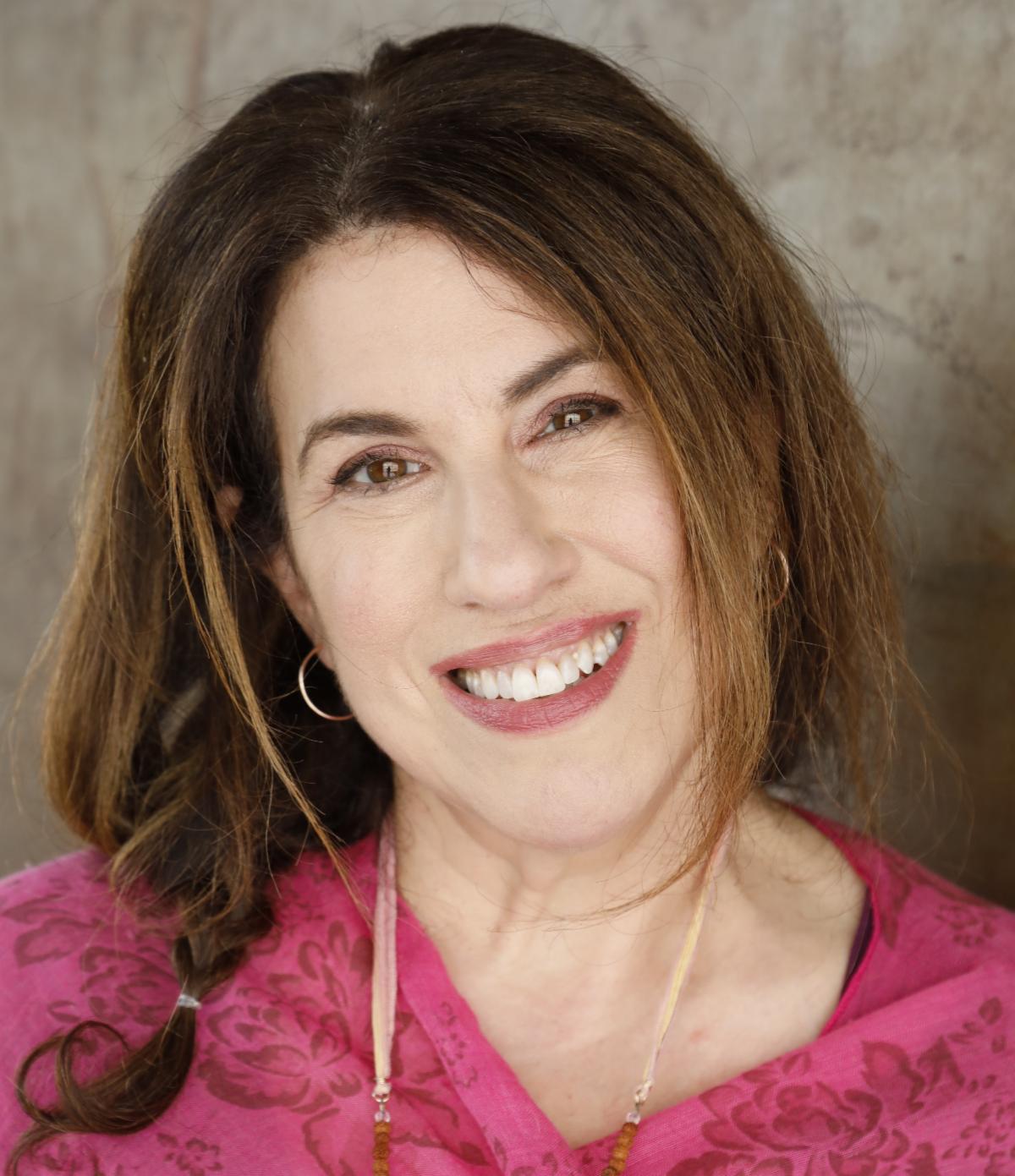 Conversational Tarot with Mystic Madison
Madison is a gifted empath who uses the tarot to understand the patterns in which many people can sometimes remain stuck. Her ability to see issues around timing and how people remain blocked, has helped many of her clients not just release the past, but also better understand where they are heading. Early on, she got her start as a professional reader living in Prague and then expanded her clientele once back in the states. She has been hired by multiple fortune 500 companies and has also worked many corporate events over the past 25 years. She also teaches classes in the Symbology of The Tarot and is a believer in all things mystical.
________________________________
REV. ROZ ESPOSITO                                                                          $30
Intuitive Guide
I specialize in getting to the core of what's holding you back, clearing old mental patterns and instigating change that moves you forward in whatever area you feel stuck. I work on both immediate concerns such as making important decisions, resolving conflicts, as well as long term goals such as discovering your life's purpose or soul code.
I've studied with Sufi Masters, Eastern Mystics, worked privately with Louise Hay and Michael Bernard Beckwith, combining these teachings into my own brand of self-development. Let's get you going!
.
__________________________________________
PRINCESS DAVILA                                                                                    $30
Intuitive Guidance, Mediumship

My name is Princess E. Davila, and I am a 4th generation, natural-born intuitive and gifted psychic medium with more than 40+ years of spiritual experiences… a.k.a. – I was born this way!"
During a reading, I may use a variety of divination tools (cards being my favorite) or I may give a full, direct and detailed intuitive reading.  I am a "Shoot Straight from the Hip" intuitive with a gentle and loving delivery of more accurate and faster downloaded information.
As an Intuitive Psychic/Medium, and Master Spiritual Teacher, I have helped people from all over the world, both far and near, and I am looking forward to helping you in many areas of your life.
______________________________________
Call 949.752.5272 to Book Sessions
SHEILA ROSE                                                                                          $30
Chakra Healing and Reading

Our hands have primary chakras located in the center of the palm which transmit concentrated energy from the major chakras and meridians. With my simple chakra activation, you will experience the movement of energy as your chakras are opened to receive the divine stream of universal love.  With this activation you will also receive a detailed printout of your session to take with you.
Sheila Rose is a highly sensitive empath, psychic medium, and healer with extraordinary abilities that have transformed her clients' lives. With her unique skills to see vibrational energy patterns, Sheila is able to identify the limiting belief patterns that an individual is holding onto in their energy field which hold them back from experiencing their highest joy and passion. Being able to perceive these imprinted frequency patterns, she's able to access the root cause of these disruptive vibrations and assist her clients in removing them. Sheila is an exceptional transformational healer and guides with a loving and compassionate approach that will leave you uplifted and empowered.
 _________________________________
SHELLY J. MILLER                                                                                   $30
Mediumship & Psychic Readings, Akashic Records
Shelly J. Miller is a gifted Medium able to act as a connecting link to your Guides and Loved Ones who have passed on. Shelly brings through evidential and validating message of love which heal and bring a sense of peace. Her Psychic Readings bring clarity to any issues or questions. Personal, relationships, business and career, health, travel, your purpose and Spiritual Awakening. You may also receive past life information as she reads your Akashic Records.
***
.
_______________________________
Shelley Hofberg
Clairvoyant, Medium, Tarot reader and Pet psychic
Shelley is a Clairvoyant, Tarot Reader, Medium and Pet Psychic. She can intuitively see and feel matters  of the heart to help you to see your present situation more clearly. In a psychic reading with Shelley she will not ask for the details about your life but will primary rely on her gift of Clairvoyant and the intuitive wisdom of the Tarot to receive the answers that will be the most helpful to you about your soul mate, relationships, money concerns and career path. Shelley will help you be more clear about your present situation and change those areas of your life that need healing. As  a Pet  Psychic Shelley cares about your pets inner most concerns. As a Medium her compassionate heart and profound spiritual receptiveness together connect the bridge to loved ones on the other side.

________________________________________
SINDY V. KING                                                                                       $30
Finding Love Through The Stars
Sindy is a love coach in helping high achievers to manifest the love you desire through Vedic astrology, science and transactional analysis. She has helped thousands of people and she has many resources through her YouTube channel: asksindyking.
What to except in a Session?   With the support of Vedic Astrology, I can look at your stars ~ if you know your birth date, time and location.  The stars are going to lead you by mapping out a strategy to find and keep your lasting love relationships. I offer two faire reading options:
15-Minute "General" Love Question Horary   Ask one important burning question for a "yes or no" reply (even without birth info for partner.) I will then coach you on how best to work with that reply for your highest and best interest!
30-Minute "Specific" Cosmo Compatibility   Ask: Are they the one?  Should know birth info for partner – then I will coach you on a deeper level for better understanding on how you can create lasting love with the partner you want!
____________________________
Call 949.752.5272 to Book Sessions
Stephanie Wong
 Soul's Calling Coach
Hello purpose seekers! I am passionate about helping individuals, especially working parents who've slowed their career for their children, to reconnect with their dream, so they can live a life that's soul-satisfying, energizing and full of meaning. To me, it's important to coach a person as a whole by looking after their mind and body as well as getting in touch with their soul. That's why I integrate Therapeutic Yoga and Reiki in my healing practice and am a Reiki Master.
I use different coaching techniques, including a psycho-spiritual model called the Internal Family Systems (IFS), to help you connect with your Self. It is a psycho-spiritual model that is non-pathologizing and sees all parts of you with compassion, even the ones that make you fear, doubt yourself and procrastinate. 
I left my 20-year career as a journalist so I can serve you and make a bigger positive impact in your life. 
__________________________________
SUE JORGENSON                                                                                  $30
Tarot, Mediumship, Channeling, Astrology

Sue Jorgenson has had an interesting life with her guides! She was introduced to astrology in 1969, tarot in 1984, mediumship in 1999, and working with spirit guides in 2014 – and she continues to learn and work with her guides.
Sue is a hearing-impaired and although she can read lips, she will not be able to do a reading in her usual way.  For Cyber Faire, she will be e-mailing her clients and communicating in that special way.  Please give your email address when purchasing her sessions.  We hope that you will support her in this manner.  Thank you!
____________________________
TERI LYNN "CAN SEE"                                                                              $30
Tarot, Psychic, Astrology
TeriLynn CanSee is an Internationally known PSYCHIC, seen on Television, Keynote Speaker on metaphysical issues such as, Astrology, Tarot and your Chakra System within various groups.
TeriLynn possesses paranormal talents that are sharp and honed to provide you with the most accurate readings possible. She uses Tarot and Astrology as tools to increase her ability to focus her energy on her Clairaudience and Clairvoyance.
TeriLynn receives the impression of sounds in her mental inner ear, which helps her pass on the profound perceptions that she receives about the lives of the people she reads. Her specialty is in unraveling love dynamics so that you can make the most informed choices about your relationships as well as your life in general
____________________________
Other Community Events & Organizations
Enlightened Heart Spiritual Center, www.enlightenedheartOC.com…..Sunday Services at SMHAS
Spiritual Director and Agape minister Susan Shahani…..Meditation  10:30   Inspirational Message & Music a 11 am
During Coronavirus shutdown join on Zoom at  https://zoom.us/j/226971396
MEETING ID: 226 971 396
Learning Light Foundation     Holistic Fair on the 2nd Saturday of every month       www.learninglight.org      located in Anaheim